From driver's license to rules and insurance we've got you covered
Rick Steves said it best when he said, "Driving at home is mundane; driving in Europe is memorable." If you're here, chances are an adventure, and memorable experiences on the open road are precisely what you're looking for. To truly appreciate Italy's breathtaking countryside, coastlines, promontories, boutique towns, and undiscovered gems, driving a car is essential, especially in the more remote areas that can only be accessed by car.
From preparing your documents in advance to understanding Italian traffic rules, speed limits, and the essentials of getting around by car in the bel paese, heeding the advice in this article will help you navigate the roads with ease on your vacation in Italy.
Contents:
Map out your destination
Be aware of Italy's ZTL Zones
Pack the right attitude
Best days for long-distance travel on Italian highways
Paying tolls: driving on the Autostrada or toll road in Italy
Driving laws in Italy: checklist
How to Drive in Italy –Essential Driving in Italy Tips to Get the Best Experience
International driving permit
Get Your International Driving Permit in Italy. An International Driving Permit (IDP) is a legal requirement to drive in Italy. It is also a United Nations regulated travel document for your safety and ease of travel. It is required by law for non-EU travelers, so you must get your IDP before arriving in Italy.
Map out your destination
The most important thing to know before you drive through Italy is getting a feel for your location before arriving and knowing where you are going and what route you want to take. But don't make the rooky mistake of relying on the route the GPS suggests. You can find out just about anything you want to know about which roads to take in your Italy Road Trip Itinerary. The PLUS Italy road trip has solved the GPS problem with our digital map designed for our clients to help you get to your next destination with the best routes. Our Digital Map will take you where you need to go while choosing the best routes to take.
Be aware of Italy's ZTL zones
The Zona a Traffico Limitato is a particular Municipal traffic rule in Italy. Do not drive in an area with a ZTL sign or one marked Area Pedonale (limited traffic or pedestrian zones), or you will be fined. Most towns and cities have these zones, you can find them mostly when you enter the Centro Storico (Old town).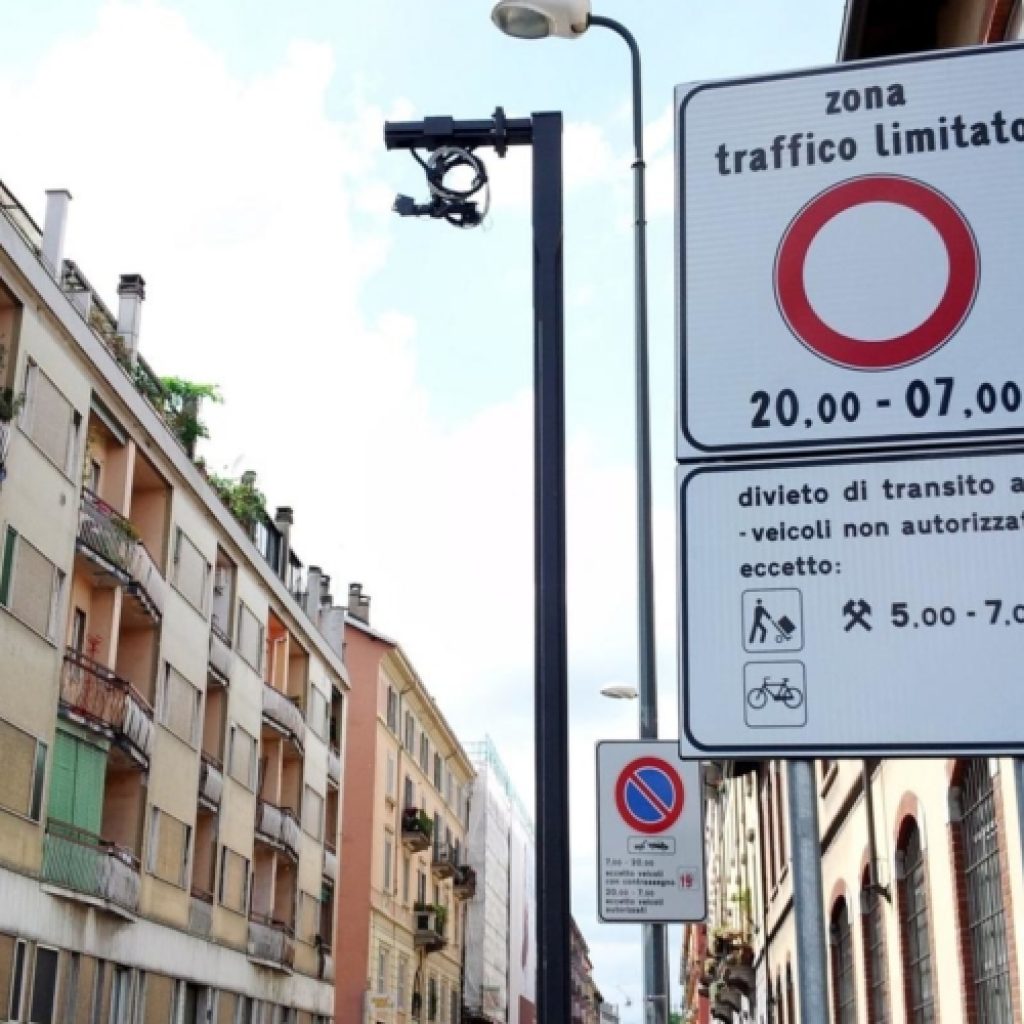 Pack the right attitude
Being a defensive driver in Italy is a must. Get ready to share the roads with scooters darting in and out of traffic, and aggressive or super lazed Italian drivers, double/triple parking. To make your road trip memorable, you'll need to come packed with a flexible mental attitude in a good way.
Best days for long-distance driving on Italian highways
Sunday is a good day for long-distance driving on the autostrada because trucks are prohibited on Sundays. Be aware that in summer, coast roads become very congested, especially on Sundays. Roads around the northern lakes are often congested on weekends, too.
Paying tolls: driving on the autostrada or toll road
The autostrada is Italy's system of toll roads. Tolls vary depending on the roads you use. Use this website for the autostrade to calculate tolls ahead of time.
Parking
Street parking is designated with signs. Blue lines indicate pay parking, a ticket machine will be close by to purchase a parking ticket to display on dashboard. You can also use mobile APPs to park in different Italian towns. We suggest to use EasyPark, available in more than 450 Italian cities.
Driving Laws in Italy: Checklist
Legal driving age in Italy: 18 years old, but you must have had your license for at least a year to rent a car, and many car rental companies will charge you an extra fee if you're under 25.
IDP (required)
Proof of liability insurance (required)
ID/passport (required)
Reflective safety vest (required to have in car)
Reflective triangle (required to have in car)
Spare tire (recommended)
Seatbelts (compulsory)
Distracted driving (hefty fines for drivers caught texting or talking on the phone)
Alcohol: Drivers with a level of 0.05 to 0.08 face fines
Speed limits: Except when posted otherwise, speed limits apply throughout Italy, including 130 kilometers per hour (81 miles per hour) on highways, 110 kph (68 mph) on non-major highways outside of major urban areas, and 90 kph (56 mph) on local roads.
Traffic lights: In Italy, it is illegal to make a right turn on a red light even if you stop first. Italy has a three-light system.
Headlights: Even on sunny days, the law requires you to drive with your headlights on outside of urban areas. Always drive with your headlights on while on the autostrada.
In case of the emergency dial: 113 for police, 115 for the fire department, and 118 for an ambulance.